Make-a-Swatch of Tangle Patterns workshop
WITH NANCY DOMNAUER
CERTIFIED ZENTANGLE TEACHER (CZT)
Tuesday, August 6, 2019
10:00 am - Noon
Morgan Hill, CA
The August class is sold out. Please contact me to be added to the wait list or for a future class list.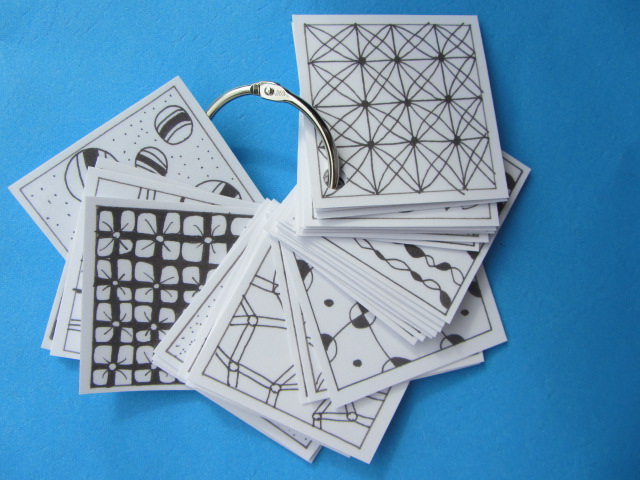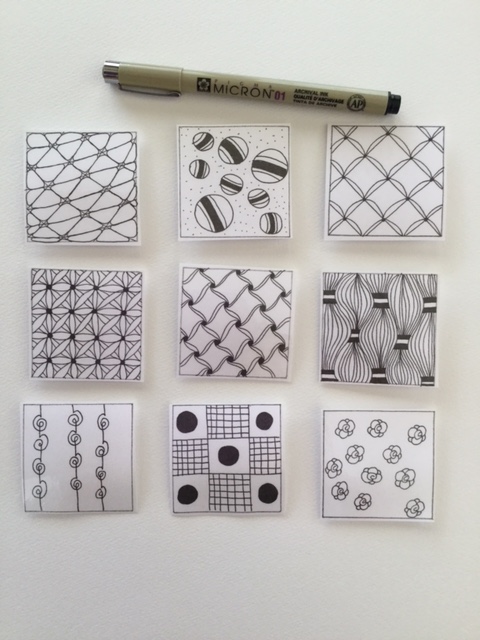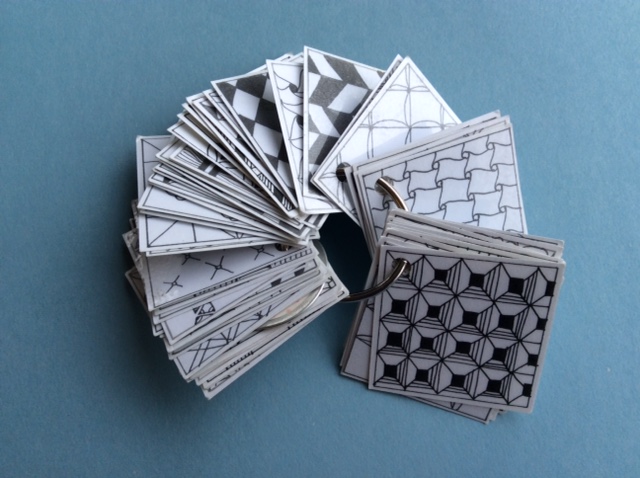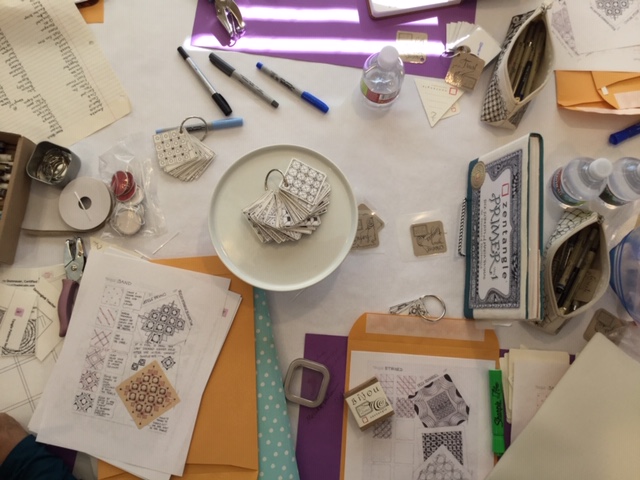 Make your own swatch of Zentangle pattern cards in this hands-on workshop. We'll take your hand drawn tangle patterns and laminate them and secure onto a chrome book ring.
At least 3 weeks prior to the workshop, please contact Nancy via email: nancy@linedotcalm.com to purchase your swatch template kit.
In advance of the workshop, students will tangle at least a dozen of their favorite patterns onto the swatch template provided in the pre-purchased kit. Swatch kits will be mailed to each participant's home as soon as they register. Registration is now open.
~ ~ ~
The workshop begins with time to learn a few new tangle patterns. Students will create their own swatch using the patterns that they tangled in the weeks prior to class. To enhance your swatch, photocopies of pattern tangled by other participants will be shared among students in the workshop.
Nancy will bring her laminator and all swatch supplies to the workshop.
Your swatch of patterns is a useful resource while making Zentangle art.
The techniques learned at the workshop will allow students to continually add patterns to their swatch as their collection grows.
The class is open to experienced students only.

Class Fee: $38 + $10 materials fee
The Swatch of Patterns kit will be mailed to you several weeks prior to workshop
To register, please contact Nancy: nancy@linedotcalm.com
for details on PayPal registration to reserve your space for this popular workshop. The August 2019 class is sold out. Please contact me to be added to a future class list.
Please bring your Zentangle supplies (Micron 01 pen, pencil & tortillon).